I just learned about
Wordle
, it pulls any feed or text you give it in and creates a tag cloud type image based on whichever words appear the most. You can change the color scheme, orientation of words, etc. Here's an image using this blog's RSS feed.
Here's what Martin Luther King Jr.'s "
Beyond Vietnam
" speech looks like.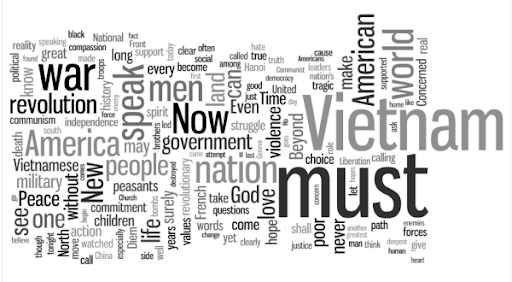 Wordle
lets you print out any images you create to use for anything you want but if you use them on the web they want a reference to their site (wordle.net). They don't make an easy way for you to get an image version of the wordle so you're left to do a screen capture (if you're in OS X, Command-Shift-4 allows you to capture the portion of the screen you select) or print to pdf.